When my son said he wanted a race car themed birthday party I was not surprised. There are hot wheels car in pretty much every room of our home. I wanted to make it extra special though so I decided to try my hand at building him a racing ramp for the party. This ramp is perfect for birthday parties or just to have for playing on the driveway or even inside.
I want to give a disclaimer that this is a very entry-level wood project. It can be made in a weekend and does not require any extensive tools as long as you have the team at your preferred hardware store make your cuts. This is not a super sturdy project, but it made it through our party with 12+ kiddos so if you're just wanting it for an event that may be perfect. It costs about $25 to make, and around the same to decorate. You can embellish as much or as little as you want!
Looking for more birthday inspiration?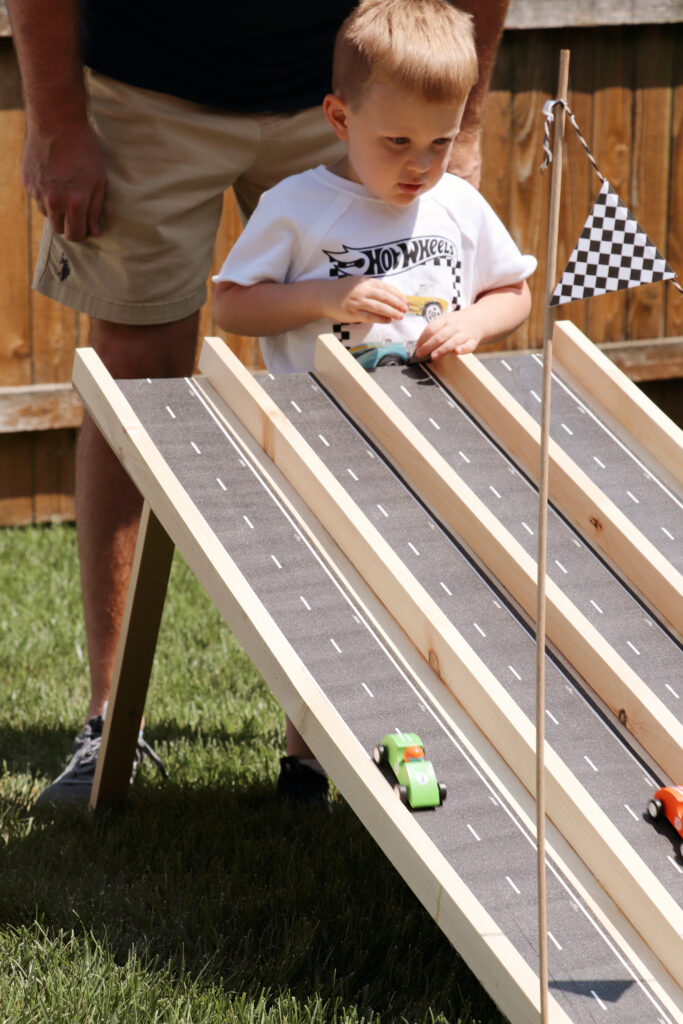 Supplies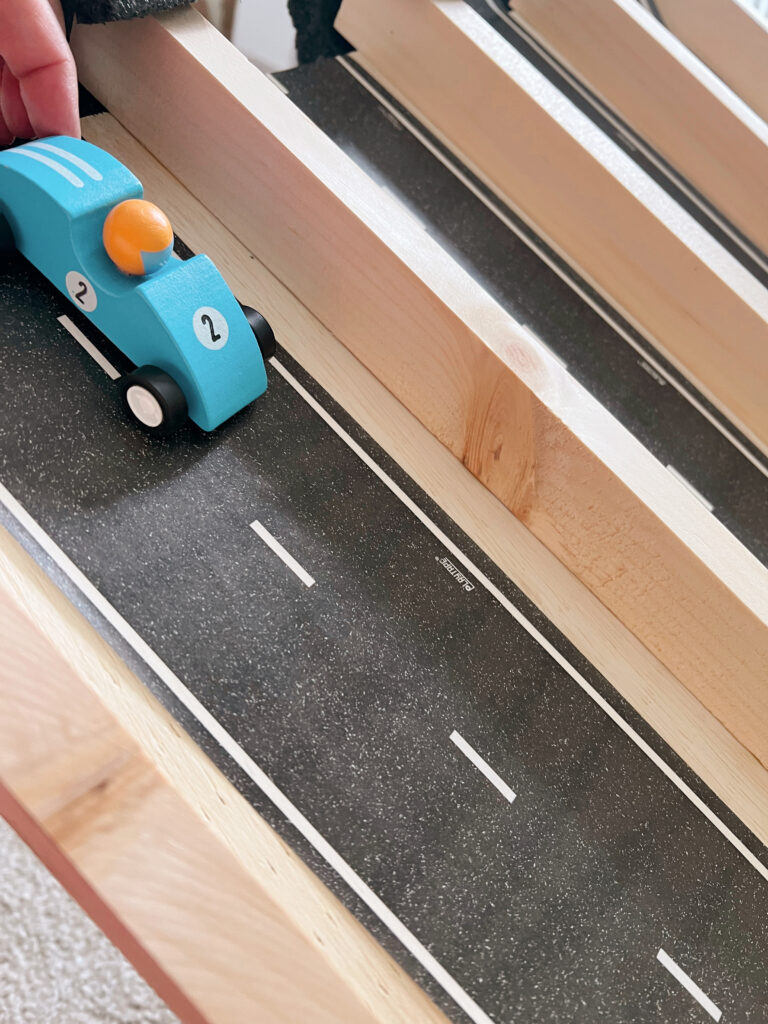 Directions
When you purchase your wood have the team there make the cuts. Typically these are free but sometimes they're between 30-50 cents. Cut the strips of wood into 4ft strips, and with (2) 2-ft strips. You'll use the 4-ft strips to make your 'lanes' and the 2ft as the feet of the ramp.
Add a layer of wood glue to the first strip and clamp the piece of strip wood to the ramp. Repeat until all 5 pieces have been glued down.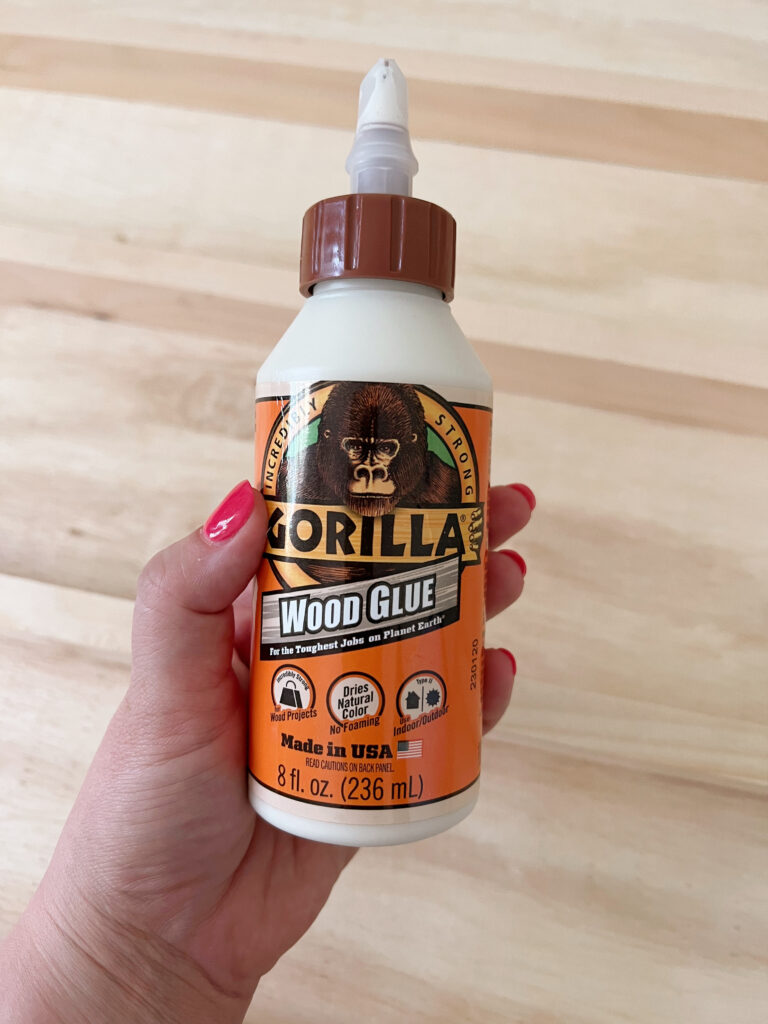 Standing the ramp up at an angle, decide where you want to have the legs. I used screws to secure them.

Note- you may want to use a 'L' bracket or create an 'x' shape if you're wanting this to be a longer-term ramp. The way I did it allowed it to be played with but kiddos couldn't stand on it or be rough with it without risking the sturdiness.

Screw the leg directly into the plywood. The sanded plywood is thin enough you could use a screwdriver, but you can use a drill too. You can prep it with a washer if needed or if the plywood starts to tear.
The best part is adding the playtape down the ramp! It makes it look so fun! I used the 4inch size.
The 'finish line' is made by stringing your garland across two dowel rods. I used this size. You can also make a starting line if you have the space/a long enough track.
Tips
Any cars will work but we picked these vintage-inspired ones and they were so cute! Keep a few extra cars around so kiddos can race throughout the party.
In addition to screwing the 'legs' into the ramp I used a bit of wood glue too to add security.
We did have one leg break during setup, so we added a washer and rescrewed it into position. If you have kiddos older than toddlers you may want to give it extra support by adding another strip in an 'x' position.
You can add an extra sheet of sanded plywood to make a longer track.
I only have two wood clamps, so for extra support when holding the wood together I used a 20lb dumbbell. Anything heavy will work!