Making a balloon garland is a fun way to add a special touch to any party. It makes a statement and is a great decor feature. Making them yourself can be daunting, and if you're just getting started we have a full guide to help you. One of the trickiest parts is can be figuring out how to hang a balloon garland or arch, whether it's on a wall or even outside. Kinsie from Pulley Balloon Co. makes gorgeous balloon displays and shared some of the best practices and tips with us, including the easiest way to hang a balloon garland.
One important note- whether you're hanging a balloon garland at your own home or somewhere else, always make sure the owner knows where you plan to attach the arch. While we're sharing lots of tips to avoid damaging walls there's always the risk that paint could peel or other small marks could be left.
Looking for more balloon inspiration?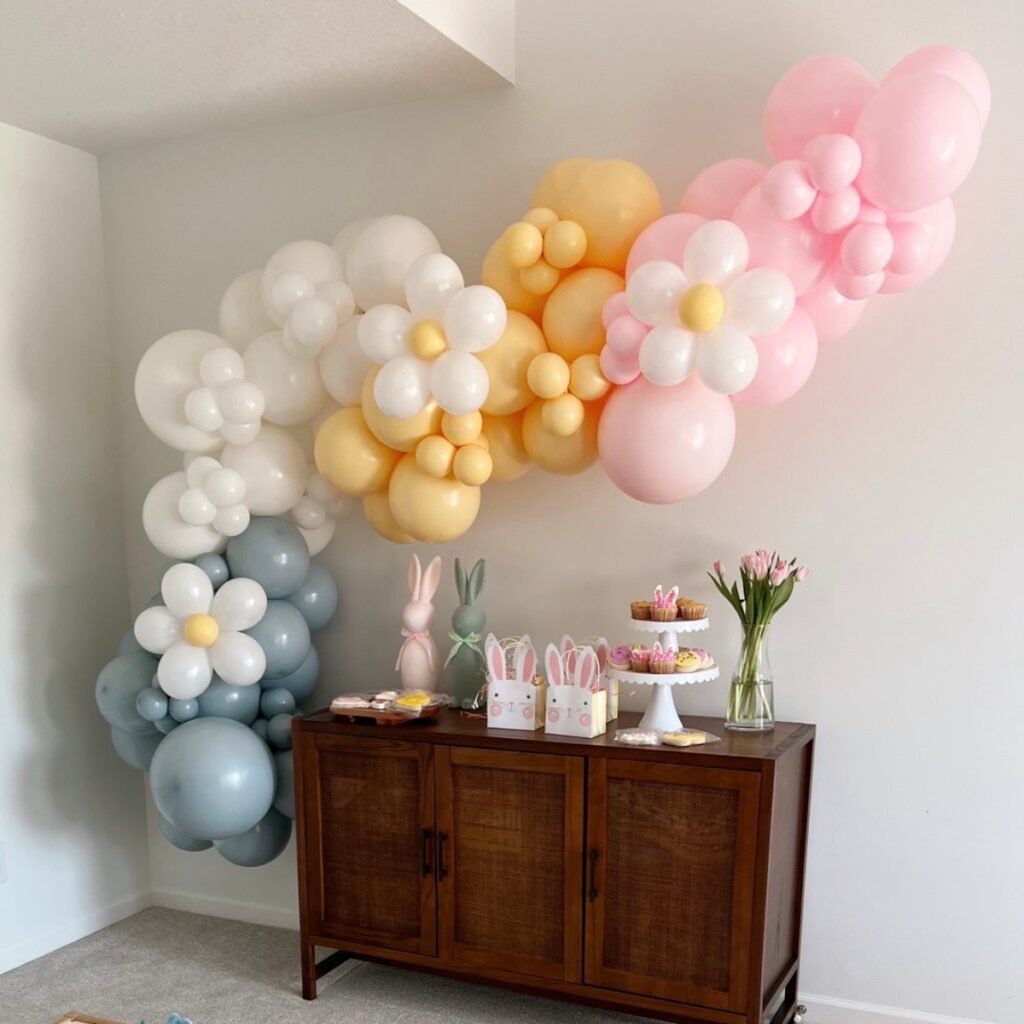 Supplies
There are a few supplies to have on hand that will make hanging your balloon arch as easy as possible.
Command Strips (the damage free version are the best option!)
260Qs balloons (these are the twist and shape balloons used to make balloon animals)
scissors (in case you need to move something)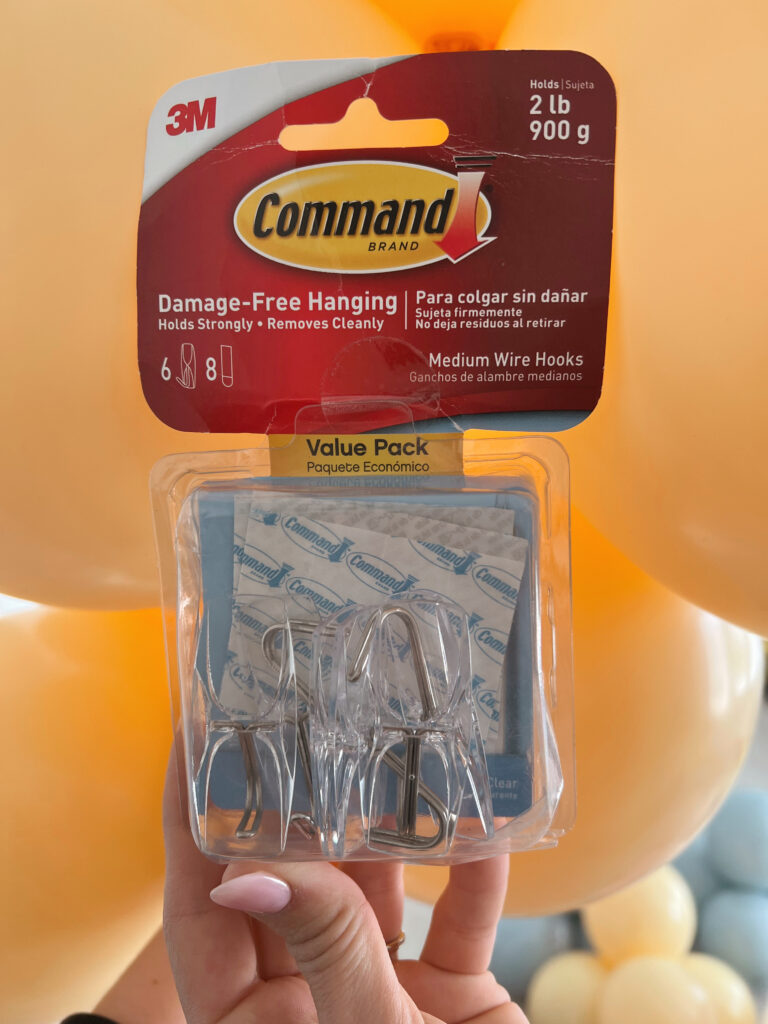 Directions
Start by putting your first command hook on the wall. You'll start with the one you want to be in the 'center' of the arch or garland. You'll use about 1 hook per 2 feet. So for a 6ft garland you'll use 3 hooks.
Once you have your first hook in place, take a stretchy balloon and knot it around the command hook, leaving two long tails of the balloon.
Take the ends of the stretchy balloon and wrap it around the tail of one of the center balloons of the cluster/portion or color you're working with and tie the two ends in a double knot. Twist in a figure 8 about 3 times to make sure it's very secure.
When adding a new cluster, you'll want to tie your 260 to the cluster already on the wall, and tie the very end in a knot, leaving a long tail, this tail is what you will stretch in a figure 8 around your added cluster.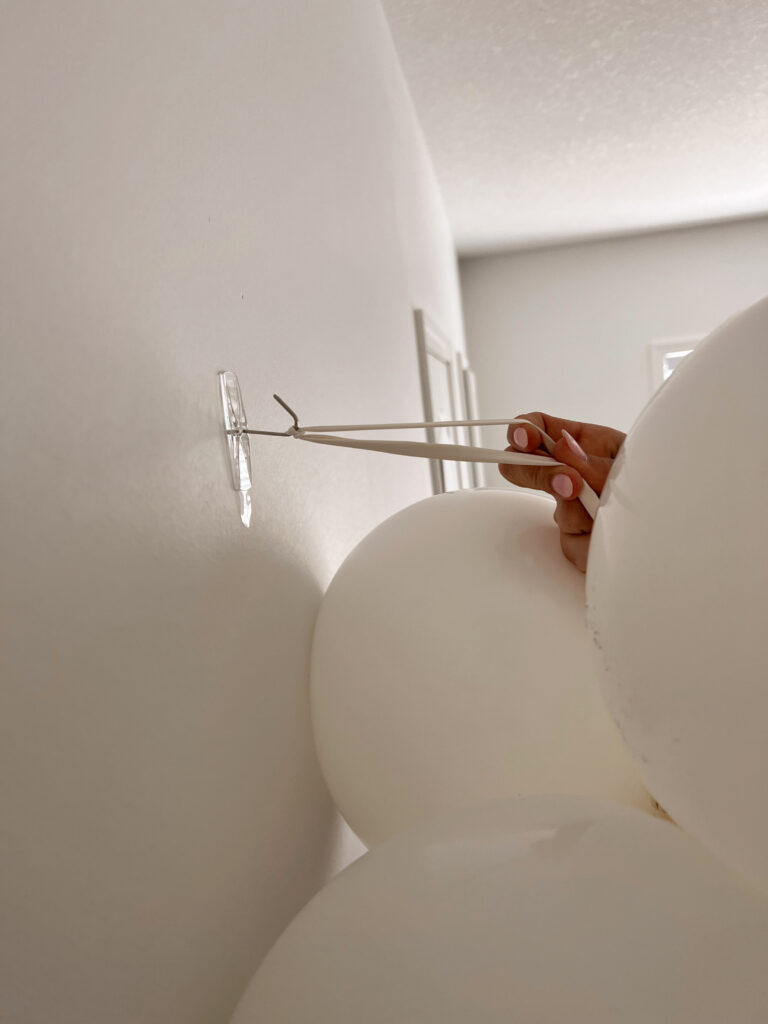 Repeat as you form your garland into the shape that you want. To move a section, cut the stretchy balloon string tied to the command hook to release it. If you can slide it/unhook it from the command strip that also works.
Hanging a Garland Outside
If you're hanging a garland outside, it's best to attach to a deck, fence or around an arch. For an arch or fence you can use outdoor command strips. If adhering to a deck we recommend tying the 260Qs balloons into a loop around the beams.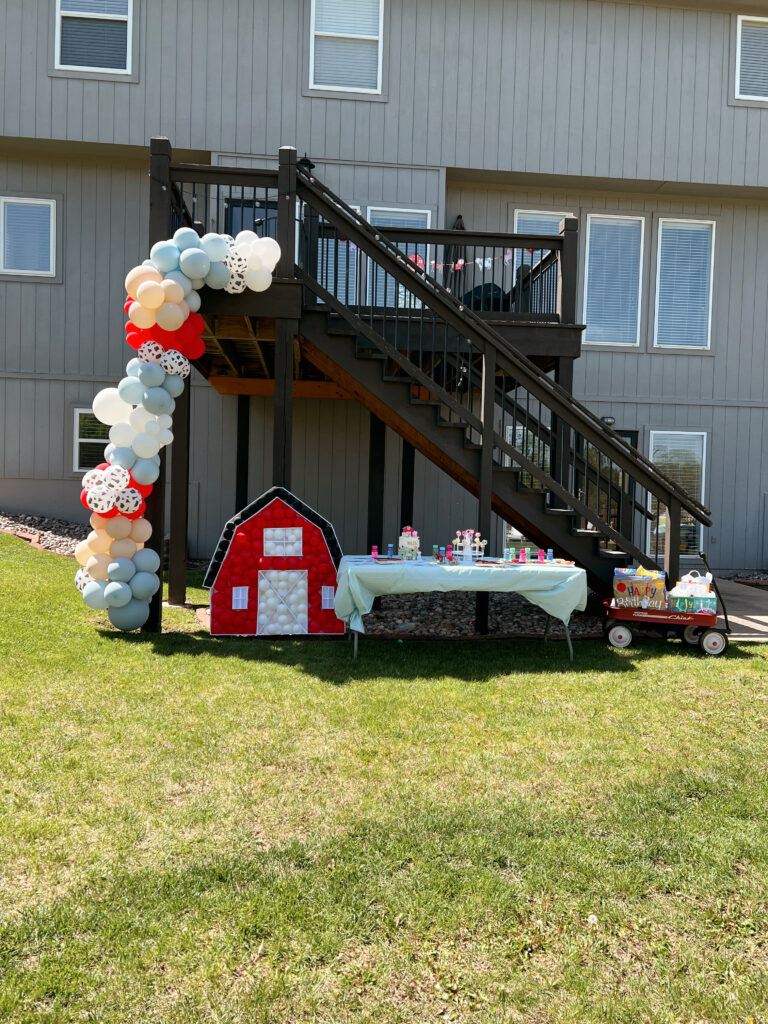 FAQ
What if you don't have 260Qs balloons?
You can use fishing wire, thread or string. It just will take a bit more and you may want to measure before attempting to hang or attach the garland.
How many command strips will you need?
We'd recommend using 1 per 2 ft of garland. If outdoors you may want to use a few more or have a few more ties to make sure it's securely fastened.
Does it matter what color of 260Qs you use?
If you want to match to your garland you can, but you can typically hide all of the 144's with smaller clusters of balloons so it's not super important. They're available at party stores and on amazon.
What kind of command strips should I use?
The damage free ones are the best option. Always check with the homeowner/property manager or host before you start to make sure they're ok with the placement. Touchups aren't usually necessary but sometimes paint can peel.